Here were are heading into the last two days of the week, this is the final installment of my five day work wardrobe from Target using three essential pieces.
Thursday
Feeling pretty relaxed I opt for the City Dressing Ponte Crop Pants $39. Seriously these pants are so good. Versatile. Comfy. Quality. Smart and casual. These truly are an essential item for your wardrobe whether it's work or play. They are long enough to look good with either flats or heels and can be dressed up or down. I cannot rave about these pants enough and out of everything in my Target work wardrobe – these are the best thing I purchased.
I am teaming the City Dressing Ponte Crop Pants with the City Dressing Fern Green Beaded Trim Blouse ($49). This shirt has some lovely beaded detail on the front and a nice pop of colour to break up the black. The shirt can also be tucked in to a pencil skirt or pants for a more formal look. I have work i t out over the crop pants for a more relaxed look – after all it's Thursday and we are winding down  for the weekend 🙂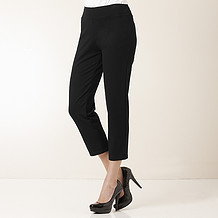 +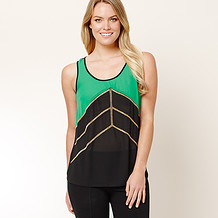 =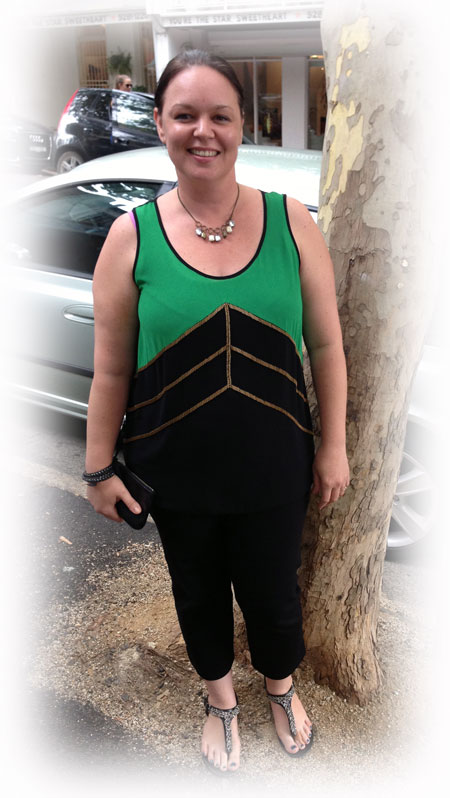 Friday
Woo hoo! It's Friday and I'm not only working but heading out to after work drinks. It's time to bring out the little black dress and this ones a ripper. The City Dressing Ponte Peplum Dress – Black and it's only $59 – mega bargain!
This super comfy dress is made from the stretch fabric but this doesn't make it look casual or cheap, just makes it really comfortable and very flattering. It has a belt which is removable (so you could use it with something else).
You can team this dress with a block coloured jacket for a really corporate look or a little cardi for a more casual look.
This dress goes from day to night with ease. It is a lovely dress that is affordable and an absolute essential for your work wardrobe.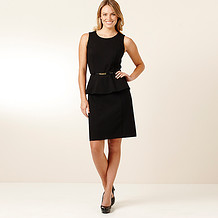 =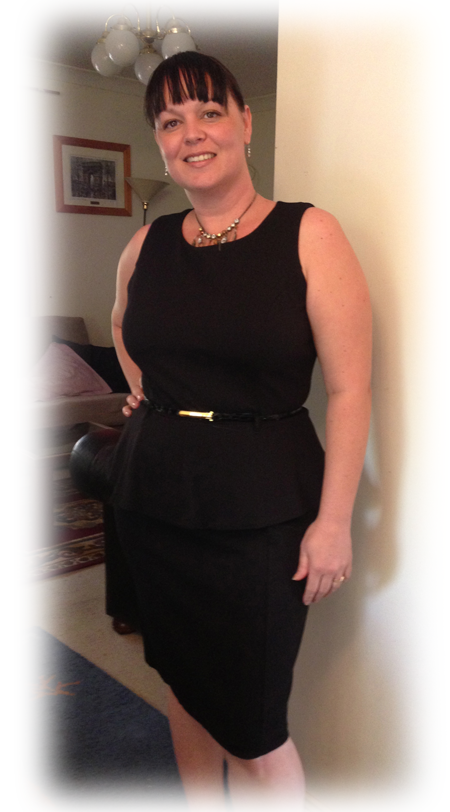 It has been a real eye opener to create my Target work wardrobe. They have clothes to suit all shapes and sizes, for work and play and above all it won't break your budget. Like I said in my previous posts I have always been a fan of Target but this experience has sealed the deal.
So if you are looking for an on trend, flattering, reasonably priced work wardrobe don't look any further than Target. You can check out there whole range available online here.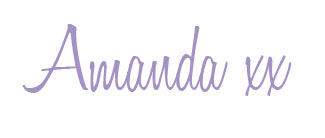 Just so you know or more formally Disclaimer: This is a sponsored post for Target however the views and opinions expressed are my own.