There's a Buzz Buzz Buzz in The Hive.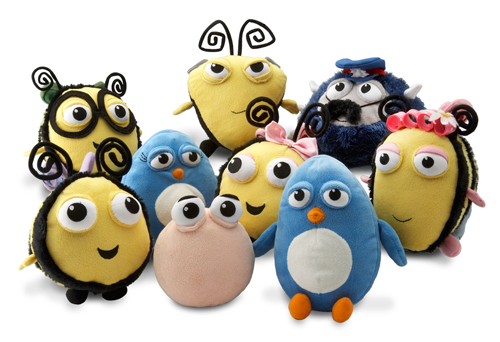 The Hive follows the fortunes of the extremely cute Bee family, who live together with their friends and relatives in the Honeybee Hive.  Pappa Bee, Mamma Bee, Buzzbee, Rubee and little Babee are really just like any other family, except they are tiny, stripy and can fly!
Buzz around with one of your favourite characters from The Hive; Buzzbee, Postman Spider, Barnabee and Rubee who have all been transformed into cute, cuddly, soft toys.
The Hive plush toys are available in two sizes: The Hive 5″ Plush Toy RRP $9.99 and The Hive 6.5″ Plush Toy RRP $14.99.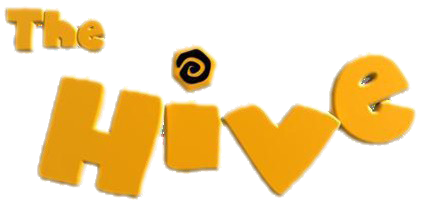 Buzz around The Hive with Talking Buzzbee!
Also available is The Hive Talking Buzzbee 8″ Plush Toy, RRP $24.99, who says real phrases from the show and sings part of The Hive theme tune, simply by pressing his hand! Children will love to cuddle their favourite bee and hear him say all the phrases they love from the TV show!
This Christmas little ones can play with their favourite honey bees choosing from a collection of The Hive playsets and these great plush toys.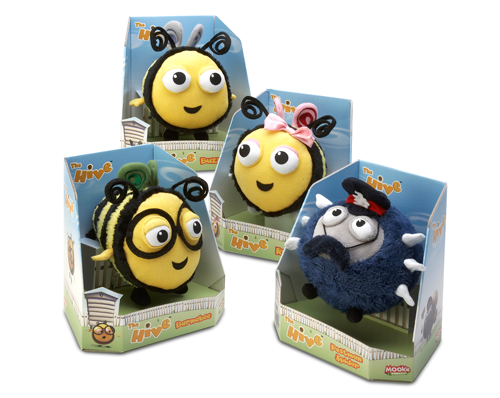 Buzz around with one of your favourite characters from The Hive!
Buzzbee, Postman Spider, Barnabee, and Rubee (pictured above) have all been transformed into cute, cuddly, soft toys and you have the chance to win one.
See below on how to enter.

Cowabunga Dudes!
It's the Teenage Mutant Ninja Turtles Pillow Pets.


I loved the TMNT as a kid and remember watching them when I got home from school each afternoon. Still just as popular today my kids also love them and now the heroes in a half shell have joined the Pillow Pets menagerie.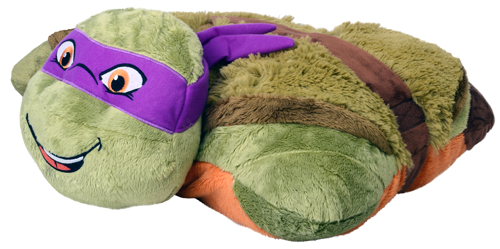 Leonardo, Donatello (pictured above), Raphael and Michelangelo are getting a cute and cuddly Pillow Pets makeover. Pillow Pets combine a pillow with a cuddly companion which keeps little ones comforted during the night. I have always found the Pillow Pets to be super soft and the great thing is they are machine washable.
The fantastic Teenage Mutant Ninja Turtles Pillow Pets are $29.99 and if you can't find your favourite character in-store you can shop online at www.mypillowpet.com.au.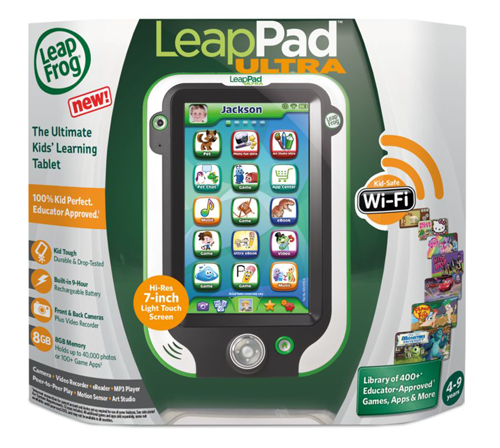 A tablet designed just for kids.
The new LeapPad Ultra is the only children's tablet with an integrated, kid-safe, WiFi  and web browser and it's kid tough!
So I bought an iPad Mini thinking that my kids could use that to play different games and things. Well, there have been a few problems with that idea: the huge scratch on the screen my toddler put there, the quality of games they play, the concern my daughter is "buying" tokens for a fairyland game she plays and the constant fighting to use it (just to name a few).
And along comes the LeapPad Ultra.
The first thing I need to mention is this baby it tough. My kids have dropped it, sat on it, thrown it and it has survived.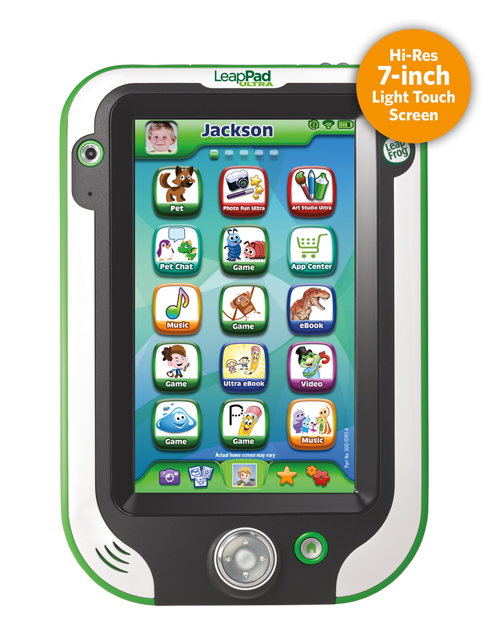 But the real beauty of this tablet is that it is actually designed for kids.
As soon as you take it out of the box it's ready to go with a kids safe web browser – LeapSearch by Zui. There are intuitive parental tools including a four digit pin so you are in control of what your children access.
LeapPad Ultra comes with heaps offree content: a music player with ten LeapFrog Learning songs, Art Studio Ultra and Photo Fun Ultra apps, the popular Pet Pad app, the Pet Chat app, a utility suite with calculator, notepad, voice memo and clock with stop watch – WOW, plus you have access to purchase additional content from LeapFrog App Centre!
Another great thing it is backwards compatible with LeapFrog Explorer cartridges. The LeapPad Ultra also works with LeapFrog's unique library of more than 400 high-quality games, apps, ebooks, videos and music which have all been designed or approved by LeapFrog's learning experts.
There are so many positives about the LeapPad Ultra for both kids an parents. Cheaper than an iPad and a much safer option for young children. With games and apps and kid-safe online browsing this toy is a must if you are in the market for a tablet for your little one this Christmas.
The LeapPad Ultra is suitable for kids aged 4 – 9 years and is available from major retailers RRP $229.99.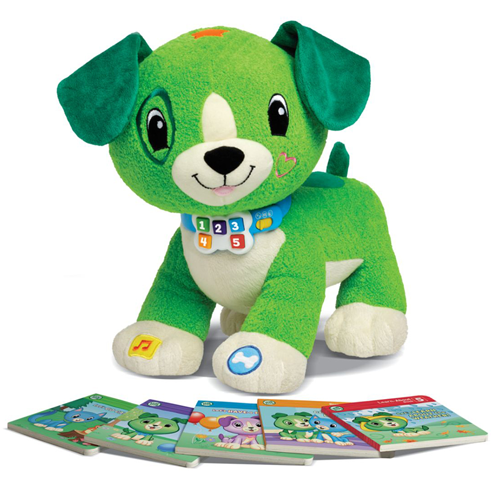 Read with me Scout & Violet

Read With Me Scout is another great example of the brilliance of LeapFrog. Read With Me Scout and Violet are soft and snuggly playful toy pups that read and ask questions. Read With Me Scout and Violet are designed for that "pre-reading" phase and are suitable for ages 2+.
Toddlers can read along with Scout or Violet from five included board books: Lets Go Camping; Lets Learn About Weather; Let's Cheer Up Eli; Let's Have a Party; Let's Find the Plane. As Scout or Violet complete each page of these books they will ask one of over 70 different questions from the five book set.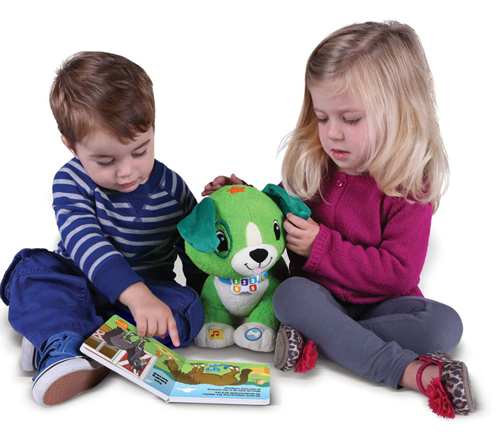 Scout and Violet also have five interactive spots.  You can pat their back to answer questions; kiss their cheek to hear them say you're their best friend and press their paws for songs and other interactive responses.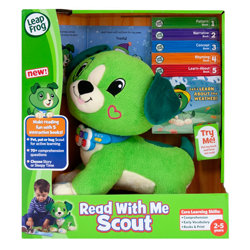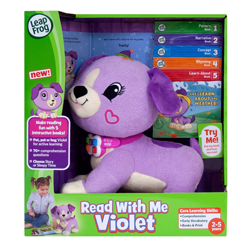 Scout and Violet are a wonderful interactive learning toy which teaches rhyming, reading and listening comprehension and vocabulary. Great value at only $59.99 ea.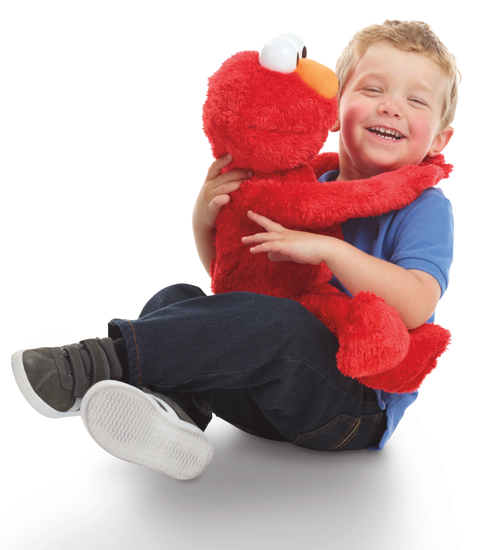 Sesame Street Big Hugs Elmo
Hug your Big Hugs Elmo toy and he really hugs back. Elmo will dance and sing and responds to how you move he even pretends with four imagination scenarios about astronauts, rabbits, frogs and horses. After all that fun you can lay down with Elmo as he gets sleepy and Elmo will sing a lullaby.
This cuddly 22-inch life like Elmo (RRP $104.99) has flexible arms and a soft head. He sings a sweet song about hugs and a bedtime lullaby, and encourages pretend play. This all new design makes the Big Hugs Elmo Hasbro's largest, cuddliest, most lifelike Elmo interactive plush ever!
THIS COMPETITION IS NOW CLOSED

  I have some great prizes up for grabs for the toddlers in your world…..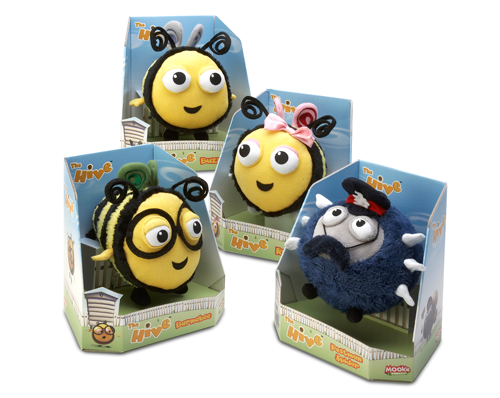 I have 4 x 6.5″ plush toys from The Hive, valued at $14.99 each, to give away!

Buzzbee, Postman Spider, Barnabee, and Rubee (all pictured above)

 …….you just need to tell me which character you would like to win and why?
Competition ends 1 December 2013. Full terms and conditions can be found here.
IMPORTANT: Please note that I cannot guarantee prizes will arrive before Christmas.
…….and next up, in the final installment of my gift guide,
I have gifts for us – Mum and Dad!!