Bye bye Swiper and so long Boots, Dora has grown up and moved to the city.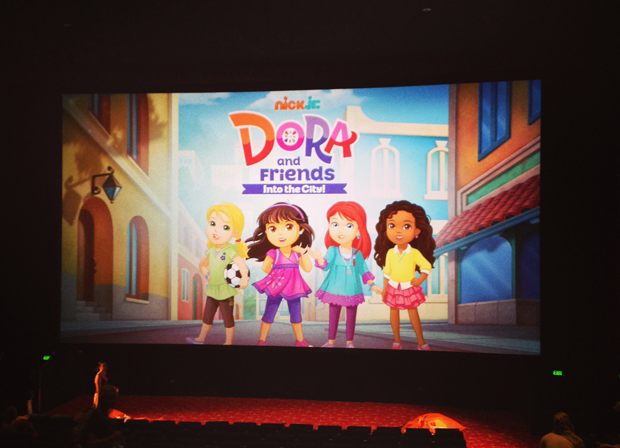 The family and I had the pleasure of attending the premiere screening of the all new Dora and Friends Into the City yesterday at the Fox Entertainment Quarter. The new Dora is all grown up and lives in a city with five new buddies:
Naiya
Kate
Emma
Alana
Pablo
There is no more Boots, Backpack or Swiper (from what I could see from the episodes I saw). Dora now has the assistance of her five new [human] friends on her problem solving adventures. And they won't find their way using the old Map, Dora now has the Map App! That's right, Dora is techno savvy with her trusty Map App on her mobile device. Dora also has a new wardrobe to suit her new grown-up persona. Backpack has gone and replaced with a magical charm bracelet which has all the things the gang need on their adventures.
There is lots (and lots) of singing in this new series and it's full of catchy little pop tunes. Dora and Friends Into the City brings the same smart and curious Dora we have grown to love over the last 15 years . Little L (4 years) and Miss J (8 years) loved the new Dora!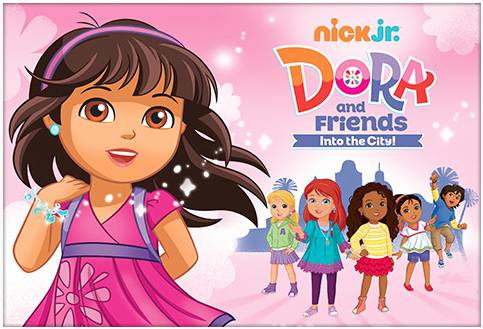 Dora and Friends Into the City airs tomorrow, 3 November at 9.30am on Nick Jr.