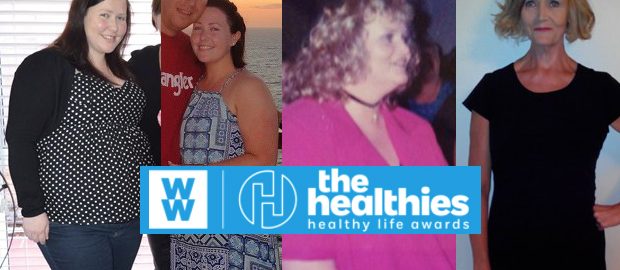 New research released from Weight Watchers reveals the majority of the nation (71%) wish 
they could change something about themselves or their appearance, and a lack of confidence is holding 
people back from leading a happier, healthier life.
We are constantly bombarded by images and messages of perfection which affect the way we feel about ourselves, I even see this affecting my kids! Losing weight or even maintaining a healthy lifestyle is often a long journey that takes commitment, courage and perseverance.
The latest research from Weight Watchers shows a lack of self-confidence is negatively affecting Australian relationships (22%), preventing people from being intimate with their partner (18%) and even leading people to avoid exercising in public (21%). They admit if they were more confident in their own skin they would be more likely to go swimming or to the beach (28%), socialise with friends (27%), be more intimate with their partner (22%), tick things off the 'bucket list' (21%) and pursue career ambitions (18%).
Gen Y women are most affected by negative self-image – almost half (47 per cent) avoided going to the beach due to not wanting to be seen in swimmers and over half (57 per cent) have untagged themselves from a photo on social media because they don't like how they look;
Aussies in a relationship lack confidence – the majority of people in a relationship (83 per cent) wish they could change something about themselves or their appearance, they are also more likely to be motivated to live a healthier life in order to feel more confident (61%) compared to singles
(37%);
Aussies are motivated to live healthier for not only themselves but also their family – Over a third are motivated to live healthier because they want to feel more confident in their own skin (36%), to set a good example for their children (23%) and to improve their love life (23%).
To celebrate the courage it takes to make lasting lifestyle changes and feel confident in your own skin, Weight Watchers has recognised two courageous people as winners of The Healthies, formerly known as The Healthy Life Awards.
More than a weight loss competition, The Healthies (formerly known as The Healthy Life Awards), are an ongoing celebration that recognise weight loss success and lifestyle change among Weight Watchers members.

Susan Woolley won The Healthie for The Biggest Transformation
From hundreds of entries from around the country, Susan Woolley, from NSW, won The Healthie for The Biggest Transformation. Losing 41kgs and overcoming two knee replacements, Susan feels happier and healthier now at 57 than she did when she was 40.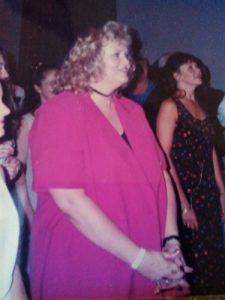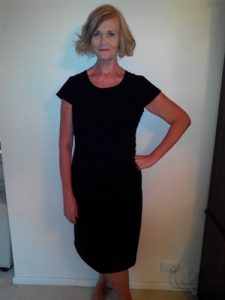 "My journey has certainly been a challenge and l have had to overcome various obstacles along the way including a lack of self-confidence. The most challenging part was when I had to weigh myself and admit how overweight I was. The first time that I told my hubby my weight – 115 kgs, I was so embarrassed. With Weight Watchers' support, eating well and exercising regularly was made easy, motivating me to be the confident woman I am today," said Susan.

Emily Fairall winner of The Healthie for most Inspirational Journey.
Because it's important to celebrate the journey and the various steps it takes to reach your goal, Emily Fairall from NSW won The Healthie for most Inspirational Journey.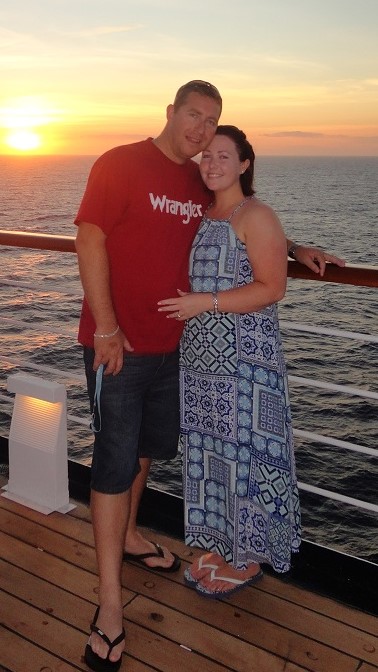 After regaining her confidence having lost her post-baby weight, Emily was diagnosed with Hodgkins Lymphoma, a rare form of cancer, taking her back to square one. After months of recovering she re-joined Weight Watchers with a whole new outlook on life, has lost 23kgs and built up her strength and confidence.
"My first priority now is to maintain my health, this has never been more important. Once I look after me, I will then have the strength to look after my family. Even now before I have reached my goal weight, I have gained more confidence and energy to live a more active life. I want to say 'yes' more instead of saying 'no', I want to be an out going mum who's isn't afraid to take a chance, I want to be a good role model for my daughter and I want to be the best wife I can be, these are my ideas of living a fulfilling life," said Emily.

Weight Watcher's encourages people to live a bigger life and our holistic lifestyle approach encourages people to not only eat healthier and move more, but also feel good about themselves – because, research shows, happier people make healthier choices."
The Healthies winners won a celebrity makeover with stylist to the stars Donny Galella and will become Weight Watchers ambassadors for 2016.
For more information visit www.thehealthies.com.au.
Well done to all who entered the Healthies – you are all legends!!