Life Education in partnership with Intel Security has launched a series of vodcasts aimed at giving on demand information and support to parents to keep the whole family safe online.
The series consists of three 10-15 minute videos, that are available for busy parents to watch at a convenient time and feature key tips from the Life Education school program's Cybersafety modules bCyberwise and It's Your Call:
bCyberwise

The bCyberwise module focuses on the importance of being safe, respectful and responsible online. This helps children to understand why being a responsible digital citizen is vital for their own safety and that of their friends and family.

It's Your Call

This module aims to help improve children's decision making skills around various topics, including their use of technology. This helps children understand how the decisions and choices they make can help them to stay safe and healthy as they become more independent.
The vodcast series is hosted by Jo Vaughan Life Education's National Training Manager and Brett Hannath, Senior Director of Marketing, Intel Security, as well as Intel Security's Cybermum Alex Merton-McCann. As a busy mum of four boys Alex understands what a pivotal role the internet plays in all our lives, and the number of tricky situations parents can face whilst trying to navigate the online world.
"There are so many ways our children are exposed to the internet everyday – it is a wonderful thing – but it can come with risks. Our kids are learning about cybersecurity at school, but it's very hard for busy parents to find the time to do the same. That's why we wanted to create content that helps bring parents up to date with the latest trends so that they can be as prepared as possible." Intel Security's Cybermum, Alex Merton-McCann

"We want to extend our support through the Life Education program to parents, providing them with bite-sized tools to slot into busy lives, explaining why it is important to keep the whole family safe online, with tips from our Cybersafety modules and the latest information from Intel Security's Teens, Tweens and Technology research." Jo Vaughan, Life Education National Training Manager
Life Education has been partnering with Intel Security since 2012 working together to raise awareness around the importance of cybersafety and the issues surrounding cyberbullying.
"Since partnering with Life Education in 2012, parenting has changed. Due to new inventions such as drones, fitbits and even wifi Barbie, more parents are concerned about the cybersafety of their children online. It is great to be able to communicate our research directly to the people it effects the most. These vodcasts are a wonderful way to help parents stay on top of the latest cybersecurity issues and make the learning process just that little bit easier." Brett Hannath, Senior Director Marketing, Intel Security
To view the vodcast series visit www.lifeeducation.org.au/cybersafety-for-parents-vodcasts
and to find out more about Life Education visit www.lifeeducation.org.au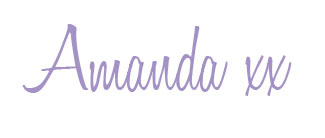 Competition closed. Winners announced soon.
I have 10 x copies of McAfee Total Protection valued at $129.95 each.
To enter: comment below and tell me your tips for keeping the kids safe online.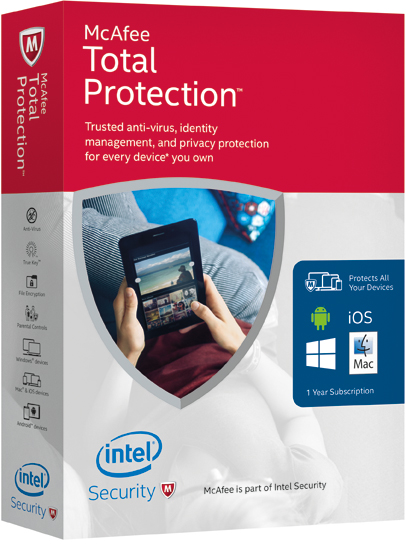 Competition ends 25 November 2016. Full T&C's can be found here.