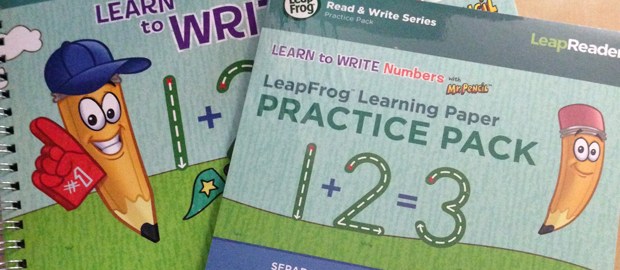 I'm no stranger to the LeapFrog LeapReader, if you are, then I'll fill you in. The LeapReader is the first ever reading and writing system for children. For more information on the LeapReader you can view my previous post here.
The question I'm most often asked by other mums and dads about LeapFrog products is "Why not just let them play the iPad*, there's heaps of apps for kids?" Well I agree the iPad* is a real crowd pleaser when it comes to kids but the real point of difference between the two is the educational quality of the content available for the LeapFrog products.
There are a team of experts who create or select the educational and entertaining content for the LeapFrog library. There is also an extensive choice with over forty different books to choose from across the LeapFrog LeapReader library of reading, writing and activity titles, all for specific stages of development.
So basically what I say to those asking the question is, with LeapFrog products you can be certain of the educational value.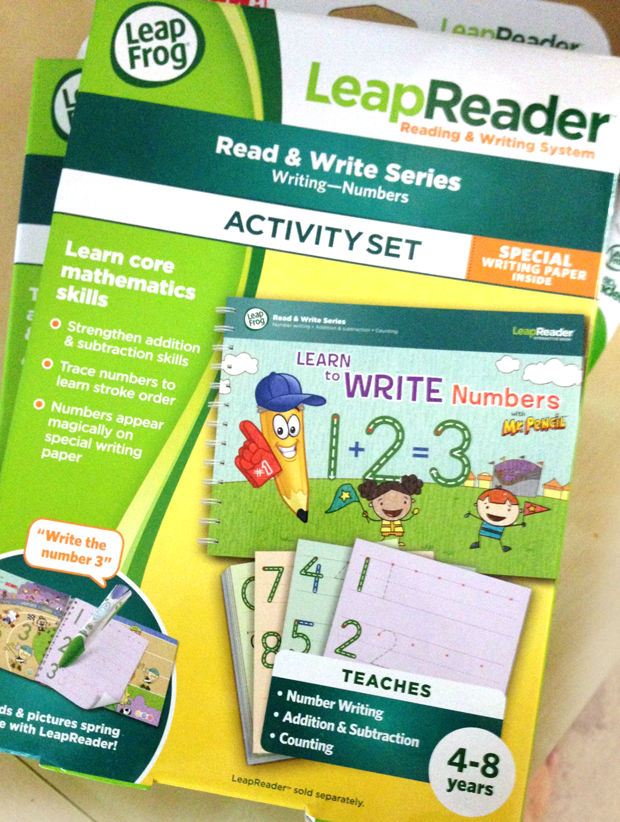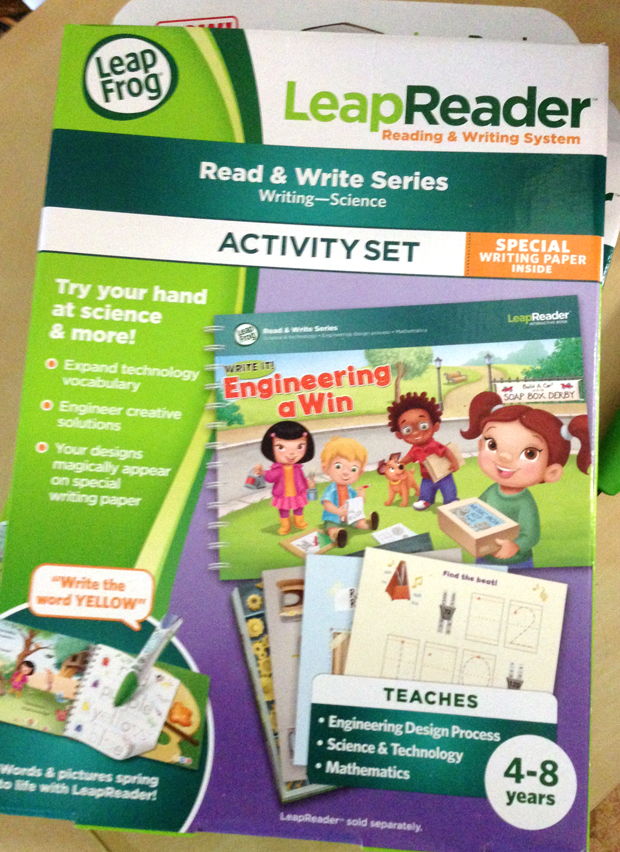 Two new activity sets I've just tried out on the LeapReader are: Learn to Read and Write with Mr Pencil and Engineering a Win.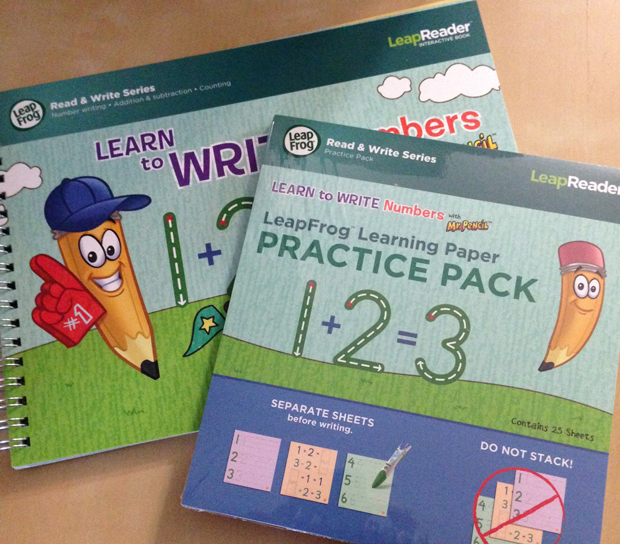 Learn to Read and Write with Mr Pencil is  suitable for ages 4-8. It teaches number writing, addition, subtraction and counting. Throughout the story, which centres around the Doodleburg Games, there are various activities and games.
Kids can also choose to read the story or have the LeapReader read it to them. The activities are done on special paper that the LeapReader actually 'writes" on. Also included in the activity set is a Practice Pack of paper with 25 sheets: two copies of all ten activity pages from the book and five blank practice pages.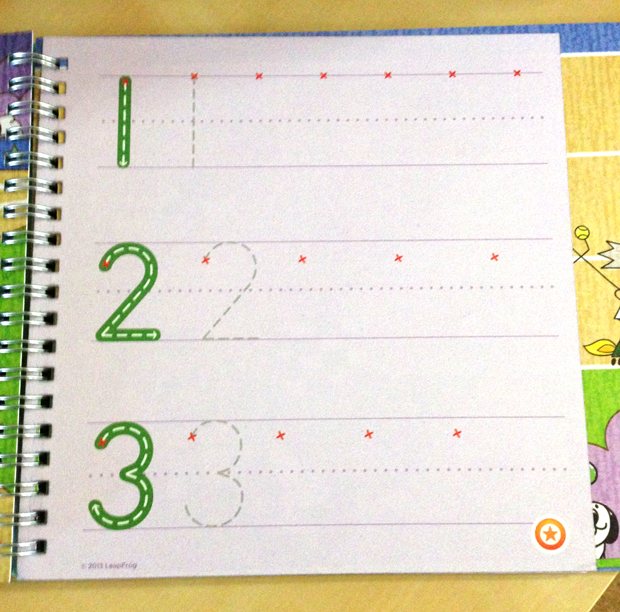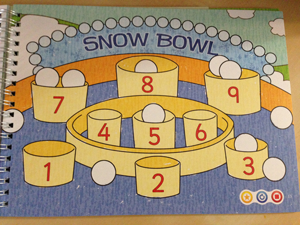 My youngest son is nearly four and enjoyed various aspects of this however he is a bit too young for the counting, subtracting and addition. With my assistance, he played many of the games and had fun pointing at the words, numbers and illustrations which were read back to him.
Learn to Read and Write with Mr Pencil is perfect for kids in Kindergarten and Year One. I think pre-schoolers, like my son, would need a little bit of help with the trickier stuff in this set.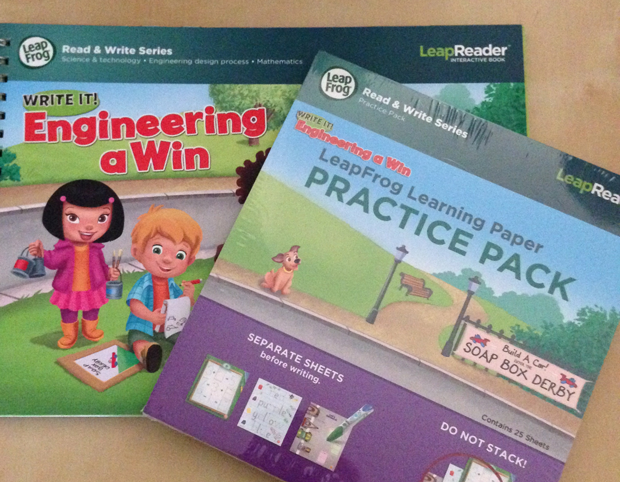 The next one is Engineering a Win which again is suitable for ages 4-8. It teaches engineering design process, basic science & technology and maths. The story is about a soap box derby, which I have to say I found a little bit 'American' – not a bad thing, but as we don't really have Soap Box Derby's in Australia I needed to explain it was like a Billy Cart or Go Cart race.
My seven year old daughter got right into this one – she loved it. I personally think the age recommendation of 4-8 for this should be at least 5 -8. Everyone is different but I felt this one was way out of my nearly four year old's league.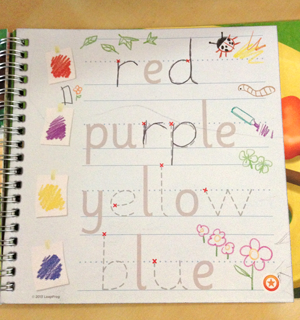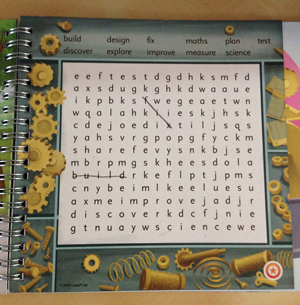 It has some really great activities that get kids working out creative solutions. My daughter said (in her own words) "I like how they make the cars and the games and tracing". That was all I could get out of her while she was engrossed in the book.
Like the other activity set, it also came with a Practice Pack of paper with 25 sheets: two copies of all ten activity pages from the book and five blank practice pages.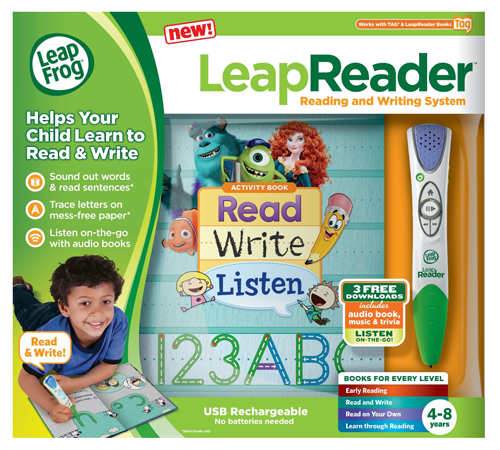 *********      This competition is now closed…Congratulations Peta H 🙂      **********

Well how can you try out these great activity sets without a LeapReader? You can't, that's why I'm giving away a LeapReader valued at $99 to one lucky reader!
To enter just leave a comment below and tell me why the LeapReader would be great for your child?
Competition ends midnight 17 March 2014. Remember comments are moderated so they may not appear straight away:) Full terms and conditions can be found here.
Good luck,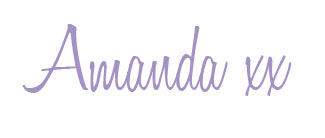 *iPad is a Registered Trademark of Apple Inc.
Disclaimer [keeping it real]: To facilitate this post, and provide accurate information to my readers, I received a complimentary copy of both the LeapFrog LeapReader Engineering a Win and LeapFrog LeapReader Learn to Write Numbers with Mr Pencil Activity Sets. I received no payment for this post and the opinions express are entirely my own after trialing the product supplied.