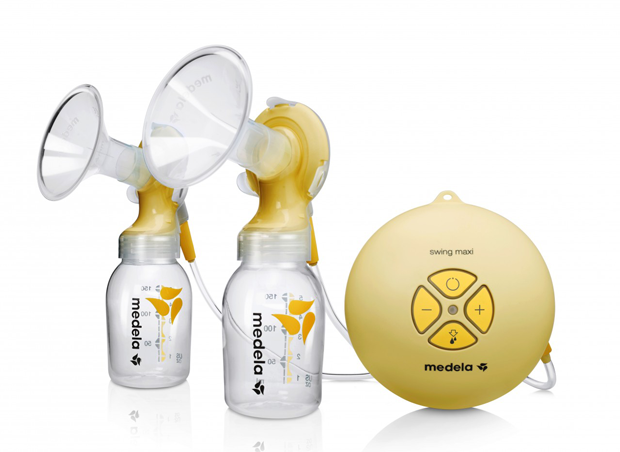 If you are currently breastfeeding you will no doubt have heard of Medela.
Medelahave an awesome new product, the Swing Maxi Double Electric Breast Pump + Calma.
The new compact double electric breastpump Swing maxi is perfect for all mothers looking for a simple and time-saving solution. Ideal to increase milk supply and for daily use.
 Features:
Support of milk supply: double pumping can help to increase and sustain milk supply.

Efficiency: simultaneous expression in combination with the 2-Phase Expression Technology provides you a maximum of time-saving.

Comfortable: a range of vacuum levels and settings.

Easy to use: easy to assemble, use and clean.

Flexible: light and compact to pump at home or on the go, use with batteries or main adapter.

All parts that come in contact with breastmilk are BPA-free.
Medela have also introduced a new Breast Care Set.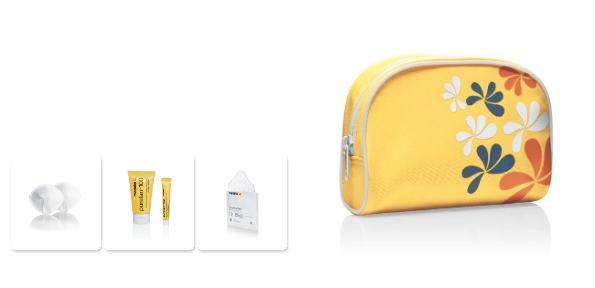 A really convenient solution for women who are breastfeeding. It provides the most essential products for caring for your sensitive nipples and breasts in a small and attractive bag.
All Medela breast care essentials in a single set. The Breast Care Set includes the following:
– 1 attractive bag
– 15 Disposable Bra Pads
– 1 PureLan 7g
– 2 Hydrogel Pads
The small bag helps you to keep everything you need nicely organized at home and while you're out and about – The attractive design makes the bag an appealing accessory while you are breastfeeding – and afterwards!
This competition is now closed.
Congratulations to the lucky winner: Nicole M.
I have both these fantastic Medela products to give away to one lucky reader!
That's over $480 worth of prizes!
I want to know the most useful OR useless item you bought (or received) when you had your first baby. Did you get something you thought was great only to find you never ever used it? Was there something you received that you couldn't have lived without?
Competition ends 1 Jan 2014.
Good luck 🙂