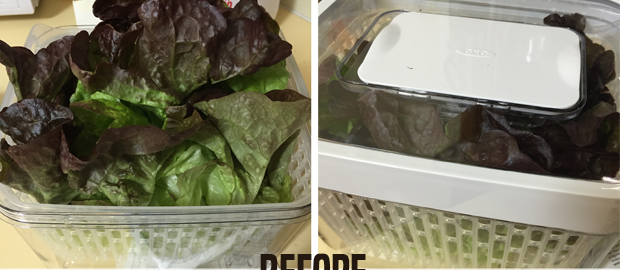 Overall Score
4.5

Price

Set up

Effectiveness

Ease of cleaning

Ease of storage

OXO have launched the Greensaver range to keep fruit and vegetables fresher for longer.
Food wastage is a big deal in my house, especially fruit and veges that don't get used before they go bad. The new OXO Greensaver Range of produce keepers (containers) are a clever idea to help households save time and money by prolonging the life of fresh produce.
You can read all about the Greensaver range in my previous post here, and as promised I have spent the last few weeks trying the 4L and 4.7L OXO Greensaver Produce Keepers.
So do they work?
Yes, yes they do, quite well in fact. I bought a lettuce, I named it  'Test Lettuce" which basically ensured no one would eat it.  The lettuce was like a butter lectuce with red leaves (not sure of the exact name) but I find this particular variety doesn't last very long even when you keep it in a container or in the crisper.
Ok so this is "Test Lettuce" the day (Sunday) I bought it and placed it in the OXO Greensaver 4L Produce Keeper.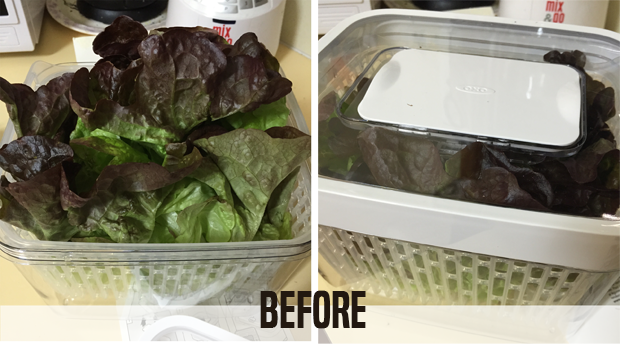 The produce keeper lid just sits on, by that I mean they don't lock or click on so the height of the lettuce was keeping the lid ajar. I squashed the lettuce gently and the lid sat on nicely. There must be a reason why the lids just sit on, being used to tupperware and other containers that are tightly sealed this was a noticeable 'thing', however as you'll see it does not affect the performance of the produce keepers at all and is obviously part of how they work.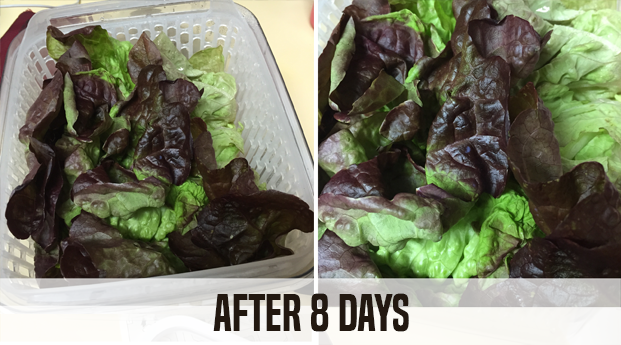 After 8 days (the following Monday evening) I could barely see any difference.
The lettuce was still as fresh as the day I bought it.
I bought this lettuce on 29 August, its now 14 September and we still have some of this lettuce left, we started eating it after the 8 day test period.
Here is the lettuce TODAY – after 17 days!
That's right 17 days!!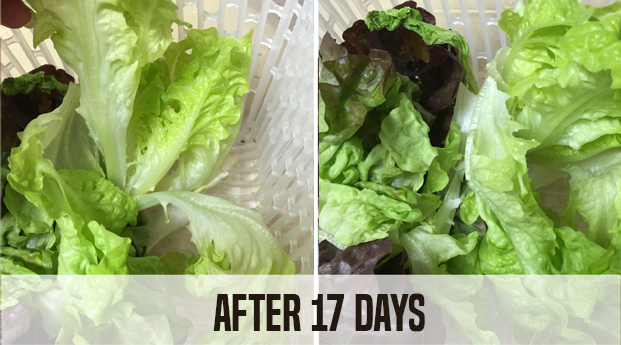 Pretty good huh?
The OXO Greensaver produce keepers and easy to set up, clean and stack in the fridge and best of all they keep things fresh. Overall I'm very impressed with the OXO Greensaver range, whilst they may be on the higher end as far as $ go they are definitely worth it when you consider the food and money you save!

Head on over to my previous post (here) for your chance to win a 4L OXO Greensaver Produce Keeper.