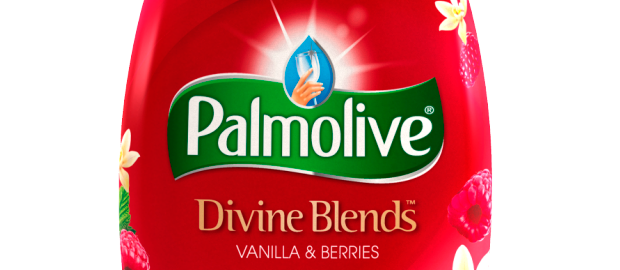 Overall Score
4.5

Smell

Power

Amount of Suds

Amount per wash

Price

I love nice 'smelling' things.
I have three young kids and, no offence, they can be stinky at times 🙂 I love aromatherapy and often have my essential oils burning and I get a big bunch of oriental lilies for the house, every couple of weeks.
For the past few weeks I have been trying out Palmolive Divine Blends Vanilla & Berries dishwashing liquid. It smells great. What I like is that the smell is not too overpowering. Some dishwashing liquids smell soooo strong they are just too much.
The Palmolive Divine Blends Vanilla & Berries fragrance is subtle and makes washing up a slightly more enjoyable experience (which is a bonus). Not harping on about the fragrance but even though I love nice smelly things I also suffer from horrendous hayfever. It can be set off by certain perfumes, particularly those that are overpowering. Happy to report Palmolive Divine Blends Vanilla & Berries did not set off a chain of sneezing so it passed my 'hayfever test' with flying colours.
But dishwasing liquid can't just smell good, it has to clean dishes.
I found the Palmolive Divine Blends dishwashing liquid very effective on tough greasy pots. My crock pot gets pretty messy and has that caked-on stuff that I usually save for the dishwasher to clean. I gave the crock pot a whirl in the Palmolive Divine Blends and was very impressed. I also washed up my frying pan and it seemed no match for the dishwashing liquid.
The great thing was I didn't have to use much dishwashing liquid (a squirt – I know very technical right?) and it worked a treat, lasting the whole wash (didn't fizzle out half way through washing up). Another thing worth a mention about the Palmolive Divine Blends dishwashing liquid was that it wasn't too sudsy. I hate those liquids that seem to be all bubble and no power.
All-in-all this is a good choice when you are next picking a dishwashing liquid.
Smells good.
Cleans well.
Isn't too sudsy, and the price?
Well that's pretty good too. For a 700ml container of Palmolive Divine Blends Vanilla & Berries you'll only pay $4.99.
What does Palmolive have to say about it's Divine Blends range: A sweet treat for your senses, Palmolive Divine Blends is available in two complex and multi-layered fragrances, including; Violet & Apple Blossom and Vanilla & Berries. Along with its unique aromatic experience, Palmolive Divine Blends contains a rich formula, which cuts through hard to move grease with ease – leaving your dishes sparkling clean.
_____________________________________________________________

Competition is now closed. Congratulations to the lucky winners:  Casey. P, Rachel. K, Shelley. H
I have 3 x full size (700ml) Palmolive Divine Blends Vanilla & Berries dishwashing liquid to give away!

To enter, comment below telling me what you look for in a dishwashing liquid? Is it smell? How well it works? How long it lasts?
Competition ends 4 April 2014. Full terms and conditions can be found here.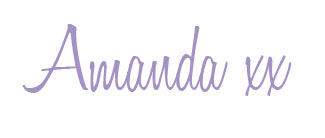 Disclaimer: I received complimentary product (1 x 700ml Palmolive Divine Blends Vanilla & Berries Dishwashing Liquid) to facilitate this review. However, Digital Parents Collective covered the administration fee to host the giveaway. As always, all opinions expressed are purely my own.