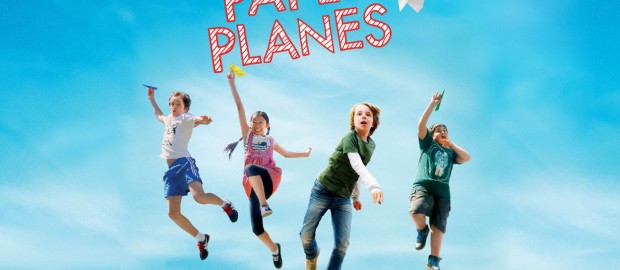 Overall Score
4.5

Story

Cast

Characters

Entertainment

Length (96 mins)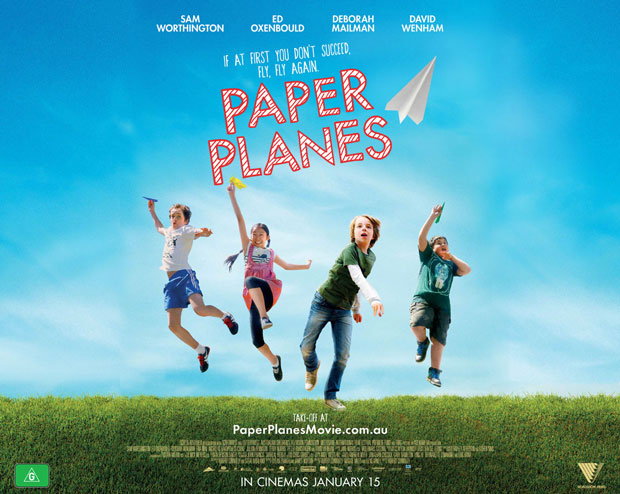 We attended the premiere of Paper Planes last Tuesday evening at the Moonlight Cinema in the beautiful Centennial Parklands.
Miss J and Big M were beside themselves when the star of the movie, Ed Oxenbould showed up. Although they were a little coy they plucked up the courage to get a photo which now takes pride of place on Miss J's desk.
Paper Planes is a lovely Australian family movie set in the outback of Western Australia. The Australian outback is beautifully showcased throughout the movie.
The main character is 12 year old Dylan, played brilliantly by Ed Oxenbould, who develops an interest in all things 'flight' after a class at school where they make paper planes. Dylan makes it through to the national paper plane championships in Sydney where he meets Kimi (Ena Imai), the junior Japanese paper plane champion. They share a bond and become friends but there is always a 'villain' and his name is Jason (Nicholas Bakopoulos-Cooke). The movie covers some important lessons about bullying, comradery, friendship and the importance of family.
As with all 'feel-good' movies everything ends well.
There's a really great cast which includes some big names. Sam Worthington plays Dylan's father, Jack who is depressed after losing his wife, and Dylan's mother, in a tragic motor vehicle accident. Other supporting cast include Deborah Mailman, David Wenham and Peter Rowsthorn. The stand out performances for me however were Dylan's wingman Kevin played by Julian Dennison and Dylan's (hilarious) Grandfather played by Terry Norris.
You can view the trailer for Paper Planes below and make sure you visit the website where you'll find some cool paper planes to make. If you are looking for a great family film to see these school holidays then don't miss this one. My kids loved it and adults will enjoy it just as much.
Paper Planes: Official Movie Trailer from Paper Planes Movie on Vimeo.
Paper planes opens in cinemas Australia wide this Thursday 15 January.
If you get to see it let me know what you thought?