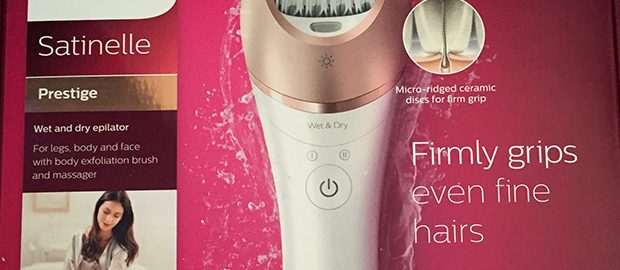 The Philips Satinelle Prestige Wet & Dry Epilator for legs, body and face.
I've been trying out the Philips Satinelle Prestige for a couple of weeks now. It's taken a little longer than I expected because of all the things it can do, so I needed to take the time to try out all the features.
My shaving routine is pretty simple, I usually shave in the shower with a disposable (lady style) shaver so I was interested to try out the Philips Satinelle Prestige Epilitor to find out a few things like how painful? and does it work?
What's in the box?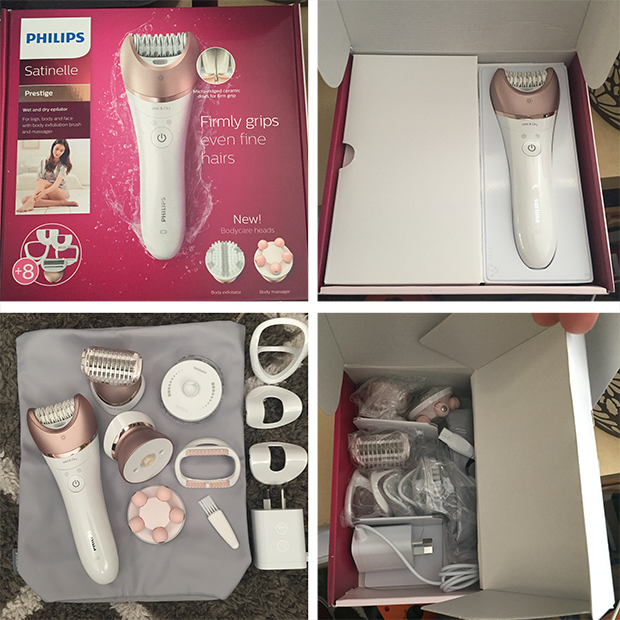 The Satinelle Prestige impressed me with a whole range of features. After opening the box I was amazed at all the attachments, there are eight:
Massage cap
Facial area cap
Delicate area cap
Skin stretcher cap
Shaving head
Trimming comb (for the shaving head)
Exfoliation brush
Body massager
There are three main interchangeable heads: a shaving head; epilator head; and another head that holds the body massager and body exfoliation attachments. There are other goodies, like the skin stretcher, delicate area cap and my favourite the massage cap, which goes over the epilator to reduce any pain you may have whilst using the epilator.
All these extras make the Satinelle Prestige a convenient and customisable beauty tool.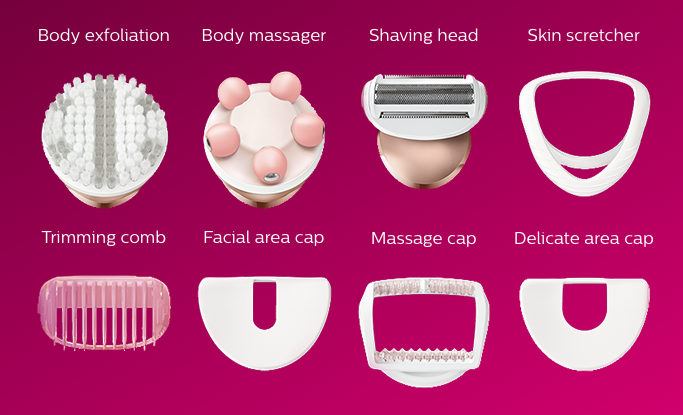 I love, love, love the light!
There's quite a lot to love about the Satinelle but the light is awesome. I love that you can see exactly what's going on when you are using the epilator and it's easy to see which areas you've done and if you've missed a bit! The massage cap really makes a difference, epilation can be painful (we are pulling out hairs people!) but the added rollers of the massage cap seem to reduce the sensation of the epilation.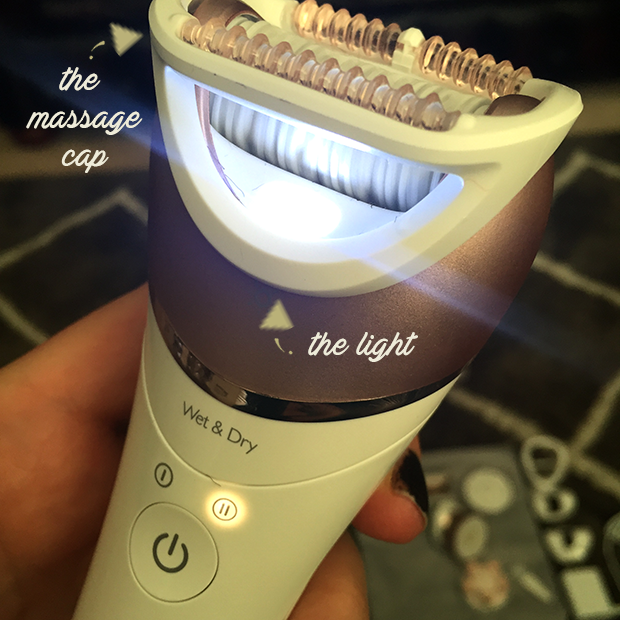 Wet & Dry – You can use it in the shower!
The Philips Satinelle is cordless and rechargeable and has an easy to hold S-shaped handle design. It can be used wet or dry, so can be used in the bath or shower if preferred. The epilation head is made of ceramic material which gives it a better grip and the Satinelle has the widest epilation head (30mm) which gets more hair in each stroke – quicker and easier!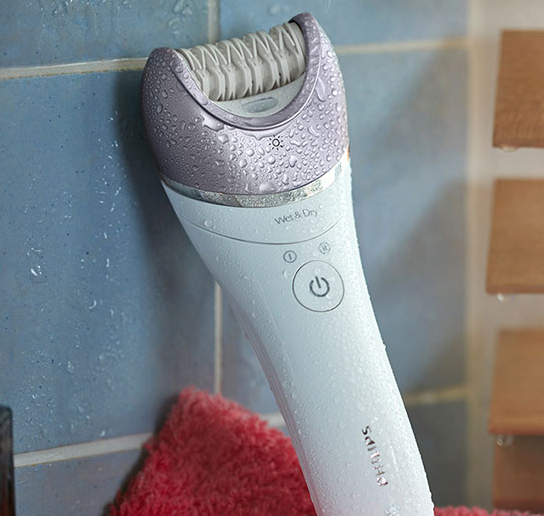 I found the Philips Satinelle super convenient and very easy to use.
It comes with an great little pouch that holds all the attachments and interchangeable heads plus a cleaning comb and charger. The Satinelle was a little shocking at first given I'm a 'shaver' however I have become used to the epilator and have found it gives a longer lasting hair removal option. The Philips Satinelle Prestige is RRP $299.95 which is a good investment. You will save on batteries (it's rechargeable) and save on disposables, plus you have the added bonus of other beauty tools like the massager and exfoliator.
For more information on the Philips Satinelle Prestige Epilator and other hair removal options visit their website www.philips.com.au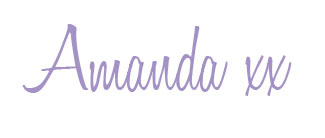 Disclaimer: I received a Philips Satinelle Prestige to facilitate this review. I received no payment and this post is written by me and all opinions expressed are my own.


Win a Philips Satinelle Prestige Wet & Dry Epilator valued at $299.95
Thanks to Philips I have one of these awesome Satinelle's to giveaway.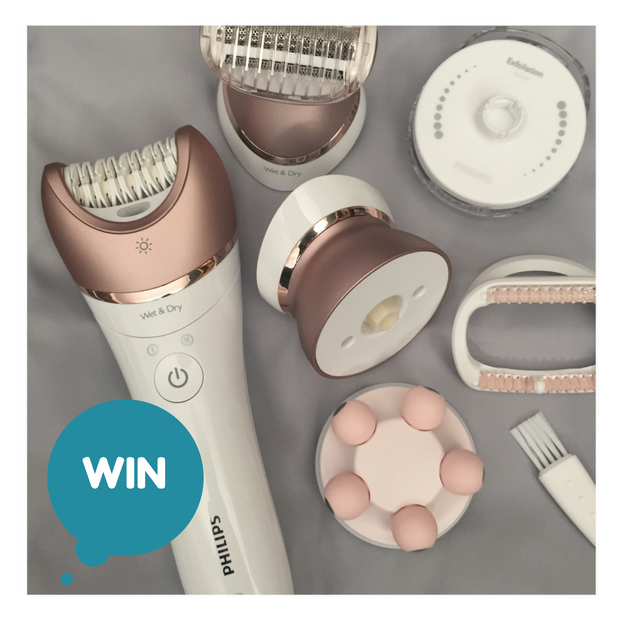 To enter: Tell me what your fave feature of the Philips Satinelle is and why?
Competition ends 1 October 2016. Full T&C's can be found here.