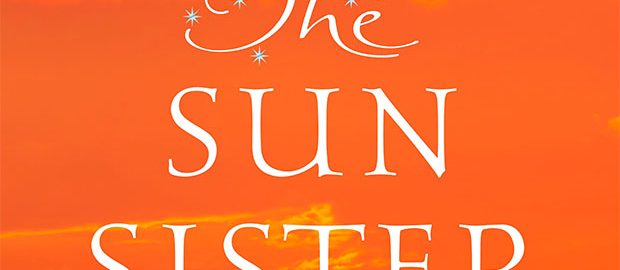 Overall Score
5

Cover

Story

Credibility

Writing Style

Price

Book review
The Sun Sister by Lucinda Riley
Lucinda Riley's latest book in The Seven Sisters series, The Sun Sister, focuses on Electra, the youngest of the D'Apliese sisters.
Electra has featured briefly in the stories about the other sisters and not always favourably. Growing up angry, resentful and seemingly never fitting in, she is now one of the world's top models. Her beauty, wealth and fame, the latter two coming at an early age, plus the self-indulgent lifestyle she leads, have left her inwardly broken. While the outward shell she shows to the world is one of glamour and control when the cameras stop clicking and the media go home, she turns to alcohol, drugs and at times reckless behaviour to dull the pain she feels.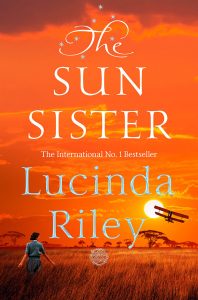 Those close to her fear where she is headed, however she rejects their efforts to help until her hand is forced. At the same time her life is spiralling out of control she receives a letter from a woman who claims to be her biological grandmother. With some initial reluctance she allows her grandmother Stella Jackson into her life.
While trying to get her life back on track Electra listens patiently to the story of where she came from, starting in 1939 when Cecily Huntley-Morgan arrives in Kenya just before the Second World War. The story sweeps between Kenya and New York from 1939 to 2008.
With a wide-ranging mix of characters, it is a moving story of loss, grief, racial segregation and prejudice combined with the determination, hope and courage it takes to overcome adversity.
Any story about Electra was always going to be interesting but Lucinda Riley with wonderful descriptive prose and excellent research has managed to write just not another great book in the series but a book that is thought provoking.
Even if you have not read the stories of the other D'Apliese sisters you will find The Sun Sister a great read and have you wanting to read more about this complex and intriguing band of sisters and their elusive adoptive father Pa Salt.

About the Author
Lucinda Riley was born in Ireland, and after an early career as an actress in film, theatre and television, wrote her first book aged twenty-four. Her novel Hothouse Flower (also called The Orchid House) was selected by the UK's Richard and Judy Book Club in 2011 and has been translated into thirty-two languages and sold over seven million copies worldwide. She is a New York Times and Sunday Times bestselling author.
Lucinda lives with her husband and four children on the North Norfolk coast in England and in the South of France.

The Sun Sister is the sixth instalment in the multi-million selling epic series, The Seven Sisters and is available in trade paperback – $29.99, hardback – $39.99, and ebook – $14.99.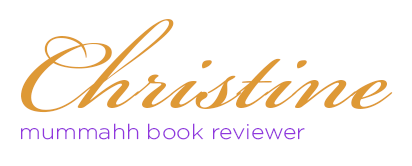 Disclaimer: To facilitate this review Christine was supplied with a copy of The Sun Sister by Lucinda Riley to read (and review). The ideas and views expressed in this review are Christine's own – good and bad.