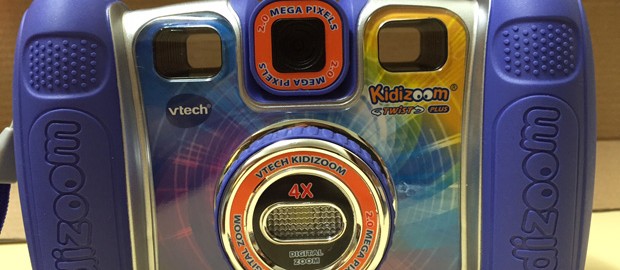 Overall Score
4.5

Price

Functions

Kidproof

Ease of use

Engagement

The VTech Kidizoom Twist Plus Digital Camera – This little camera packs a punch!
I received this camera a few weeks back and Little L, 5 years old, has been trying it out ever since.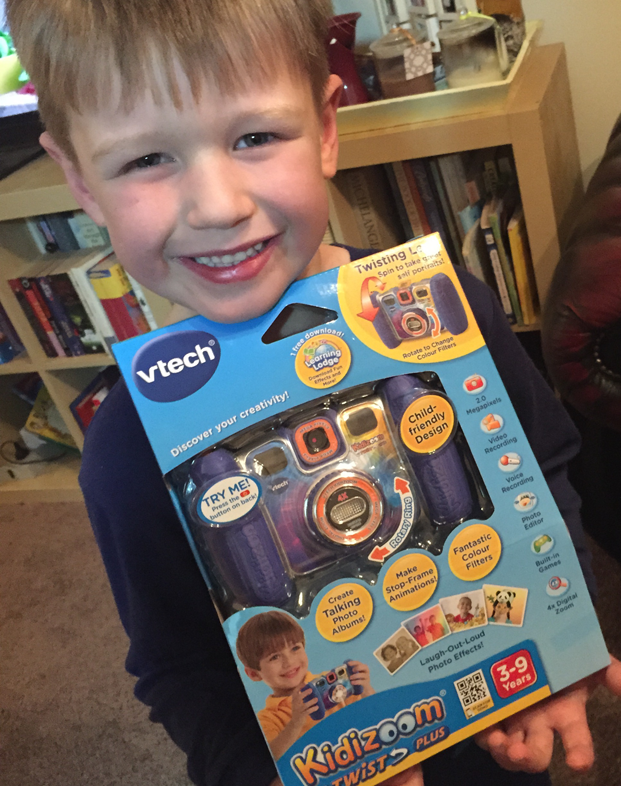 It's taken me quite a while to do this review because this 'little' camera does so much, it's hard to put it all down in one post… and we keep finding new and cool things! That is possibly the only (slight ) problem with this camera, make sure you check out the many many features to ensure you get the most out of it. It does take a while to wrap your head around everything, but with most technology the kids seems to pick it all up very quickly.
The VTech Kidizoom Twist Plus Digital Camera has the following features:
4x digital zoom
built-in flash
2.2″ colour screen
5 games
dual view finders
voice recording feature, with 5 different voice changing effects
editing features including frames, stamps and effects
animation maker
ability to connect to the VTech Learning Lodge for extra downloads of photo effects, apps and games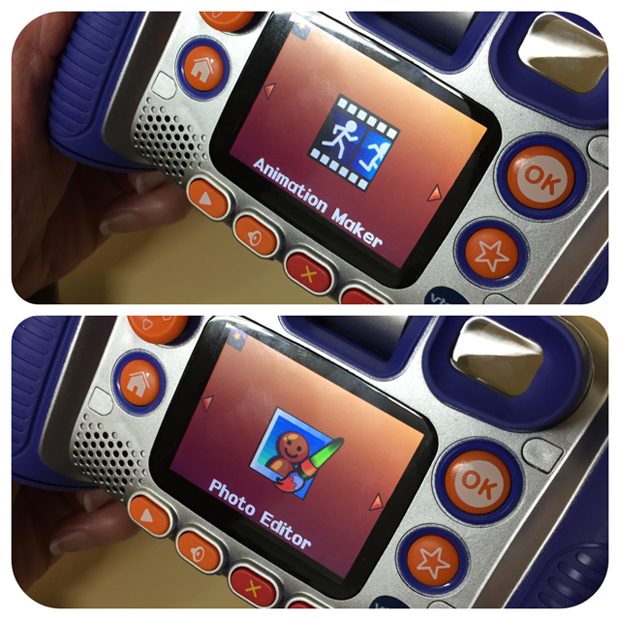 The VTech Kidizoom Twist Plus Digital Camera is suitable for 3-9 years and has an RRP of $89.95. This may seem a little pricey for a kids 'toy' but this digital camera is a powerful device wrapped up in a kiddie proof case. In fact most 'grown up' cameras don't include the features the Kidizoom has. The camera is extremely kid friendly – colourful, sturdy and easy for little hands to use.
This device is a camera, video, editor and gaming machine all rolled into one.
Not only has this device got all the goodies you can also connect to the Learning Lodge to download extra games, apps, and more. You can also track the progress and learning achievements of your child – which is great!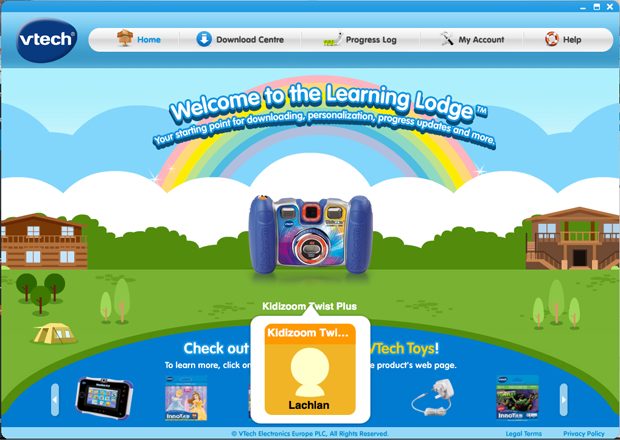 Kids will really love the Kidizoom Twist Plus Digital Camera with a 2.2 inch colour LCD screen, flash, movie taking, stop-frame animation, and photo editing tools, voice recording, and games, this camera does it all.
This camera is great for holidays as the apps will keep kids amused on the journey and then they will be able to take photos and videos of their adventures. On the way home they can have hours of fun editing all the images!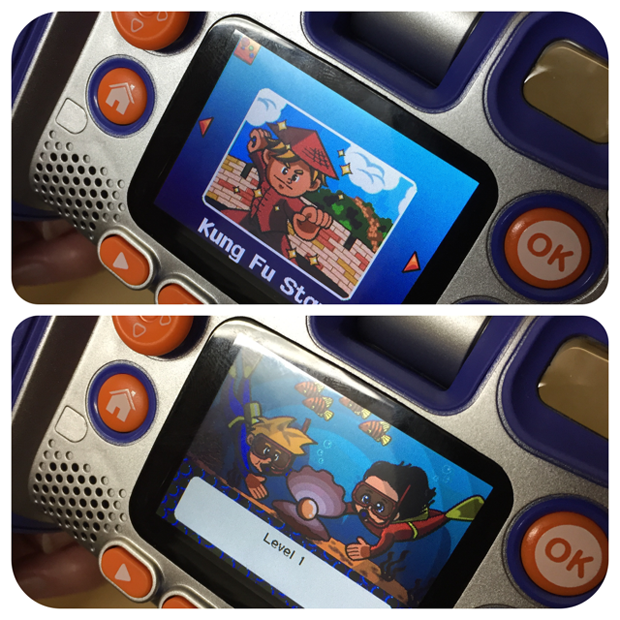 The VTech Kidizoom Twist Plus Digital Camera is available in blue or pink. For more information about the VTech Kidizoom Twist Plus Digital Camera and the Kidizoom Smart range visit www.vtech.co.uk. You can also connect on facebook – @VTechANZ and Instagram – @vtech_electronics_australia