Overall Score
4

Cover Art

Story

Credibility

Writing Style

Price

We Never Asked for Wings by Vanessa Diffenbaugh – Book Review

Being a parent is no easy task, as Letty Espinosa discovers when her parents, without warning, up and leave her and her children to return to Mexico.
Pleading for them to reconsider proves futile and Letty is left shattered in mind and body.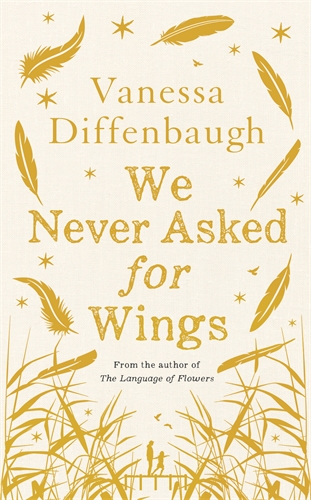 Letty, 33 years old and now to be the sole carer of her 15 year old son Alex and Luna her exasperating 6 year old daughter. Letty is panicked. There is no doubt Letty loves her children, she has just never raised them. Her parents have always loved and cared for Letty. Up until their departure back to Mexico they have also taken over the role of raising their grandchildren, with Letty just an observer as she tried to work through the pain of the mistakes she made in her youth. Letty is left feeling inadequate for the task that now lay before her. She does not believe she can handle the situation and raise her children without their grandparents help. Luna is confused and misses her grandmother. Alex, whose close relationship with his grandfather had enhanced his already outstanding academic qualities struggles with teenage hurts and anguish, first love and the need to know his father who has never been part of his life.
Work for Letty is unsatisfying but a means to an end and she now finds the challenge of raising the children and trying to earn the money to support them crushing. Her anxiety is compounded by her son's romantic relationship with Yesenia, a smart but different student from the low socio economic school he currently attends. Yesenia has her own issues which Alex wrestles with and is not prepared to share with Letty. Luna is a demanding 6 year old and Letty feels ill-equipped to deal with her at times.
Changing rules, breaking rules and for the love of her son she is able to accelerate Alex to a better school. A school that holds both good and bad memories for her. While this also ultimately sees a change in address for Letty and her children taking them away from the grimy fringe of the city, this change of school is a catalyst for Alex and his young friend Yesenia to better both his life and Yesenia's. With the enthusiasm and ill formed choices of youth they do not calculate on the complications they have caused and the consequences faced by illegal immigrants.
Letty through her struggles is fortunate to have the support and love of new and old friends. At times Letty shuts out this help which is to her detriment, however as the situation becomes more complicated she realises that these people around her provide love and solid backing. This support together with the unconditional love she has for her two children makes her realise she can do this.
The ending is perhaps a little rushed although wrapped up carefully. Given the back story it could indicate this is not the end of the tale for Letty more the beginning.
A book for those who like fast paced reading with twists and turns and raw emotion.
We Never Asked for Wings by Vanessa Diffenbaugh RRP $29.99.
For more information visit www.panmacmillan.com.au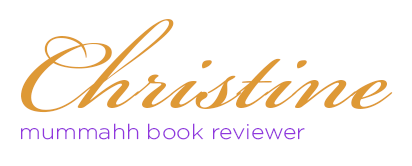 Disclaimer: To facilitate this review Christine was supplied with a copy of We Never Asked for Wings by Vanessa Diffenbaugh to read (and review). The ideas and views expressed in this review are Christine's own – good and bad.