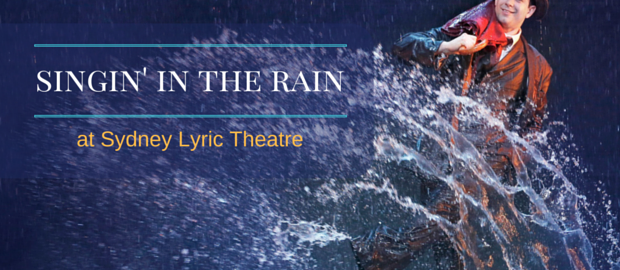 Brought to you by Nuffnang and Singin' In The Rain
Last Friday night Mum and I were lucky enough to see Singin' In The Rain at the Sydney Lyric Theatre.
We both love a good musical and Singin' In The Rain has to be one of my all time favourite stage productions, and it did not disappoint. After a sell-out season in the UK's West End, Singin' In The Rain premiered in May at Melbourne's Her Majesty's Theatre, followed by a season from July at the Sydney Lyric Theatre. After Sydney, Singin' In The Rain will head to the QPAC's Lyric Theatre in Brisbane and from December at Adelaide Festival Theatre and Crown Theatre Perth.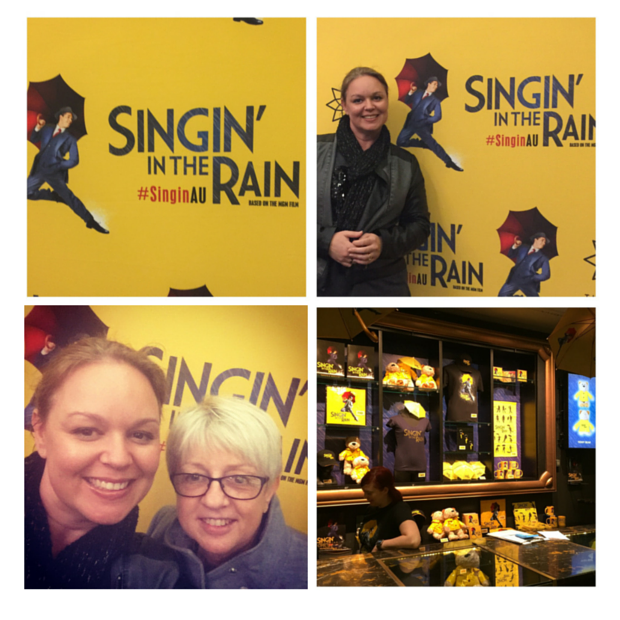 The performance on Friday night was all I expected it to be, lively, entertaining, and full of the songs I know and love – Good Morning, Make Em Laugh and of course Singin' in the Rain. This spectacular show is based on the iconic 1952 movie of the same name staring Gene Kelly and Debbie Reynolds. It's packed full of the charm, romance, comedy and tinsel town glamour that you know and love from the original movie. It tells the story of when Hollywood found it's voice and left silent movies behind introducing the 'Talkies'.
If you're in the first three rows expect to get wet! There is live rain used on stage and 12,000L of water used through the performance and the first three rows are classified as the splash-zone!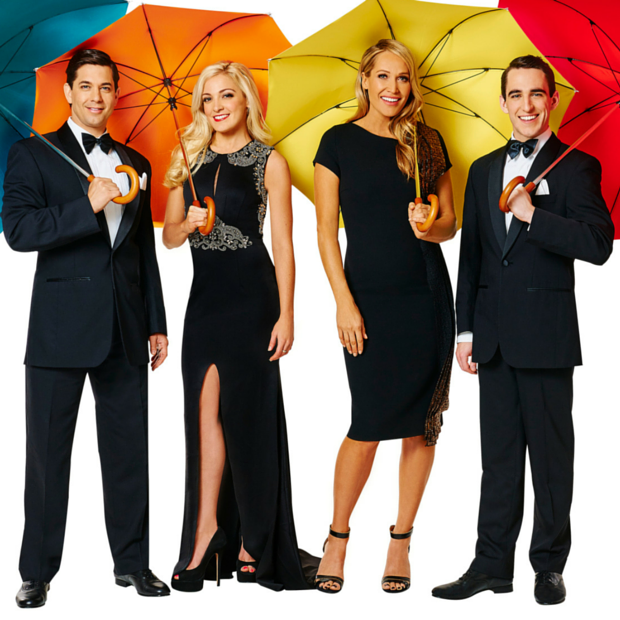 The production has a fantastic cast that includes Adam Garcia in the lead role of Don Lockwood, Gretel Scarlett as Kathy Selden, Jack Chambers as Lockwood's sidekick Cosmos Brown and Erika Heynatz as Lina Lamont. Mike Bishop plays studio head, RF Simpson with Rodney Dosbson playing his assistant Roscoe Dexter and Robyn Arthur as Gossip reporter Dora Bailey.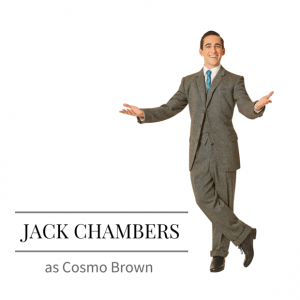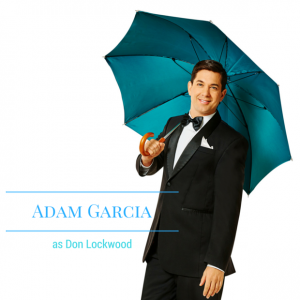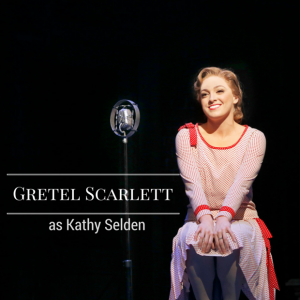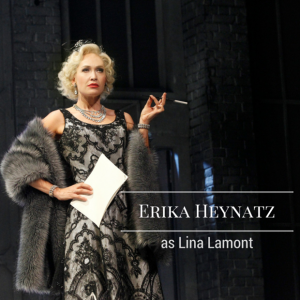 For the performance we saw Grant Almirall was in the role of Don Lockwood. Adam Garcia is recovering from an injury so in his absence the role of Don Lockwood will be shared by Grant Almirall and Rohan Browne. Grant was great, and it's no wonder given he has performed the lead role of Don Lockwood in Singin' in the Rain over the past 18 months on its international tour to South Africa, New Zealand and Hong Kong.
Erika Heynatz was brilliant as Lina Lamont and had the voice down pat. Gretel Scarlett was the perfect choice for Kathy Selden and did all the classic songs justice with an absolutely beautiful voice.
The real stand out for me was Jack Chambers as Cosmo Brown.
Chambers was on point as Cosmo and his timing and comedic execution was excellent. There were lots of laughs thanks to both Chambers and Heynatz and spectacular singing and dancing from the entire cast. The costumes were bright and that added tinsel town sparkle.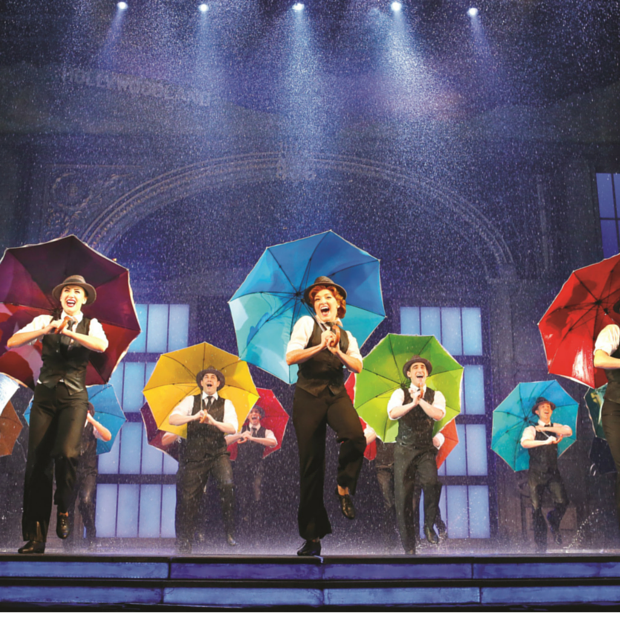 Singin' In The Rain is a truly spectacular stage production. All singing, all dancing, entertaining for the whole family.
For more information and to purchase tickets visit singin.com.au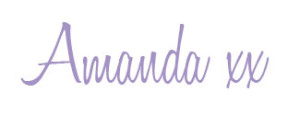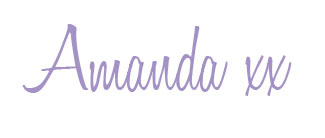 Disclaimer: This is a sponsored post brought to you by Nuffnang and Singin' In The Rain.  All views expressed in this post are my own.