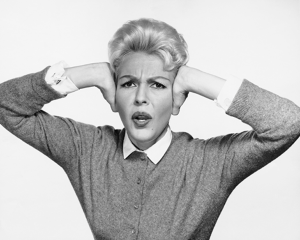 So am I stressed?
> I work five days a week.
> I am a mum of 3 kids (3, 7 and 9 yrs)
> Monday to Friday I leave the house at 7am, spend a good hour on public transport and leave the office at 5pm to spend another hour on public transport. (that's on a good day)
> I walk in the door around 6pm. Bombarded by children waving notes and telling me all about their day.
> I dump my bags and get straight into (my second, most important job of mother)…feeding, bathing, homework etc etc.
> I share weekly household duties with my husband.
> I run this blog.
> I take on freelance design work (I am a graphic designer by day).
> Weekends are filled with soccer, birthday parties, washing, ironing and other household chores.
> Throw in a dog, a few fish and the odd curve ball and that is my life.
But I'm guessing this is more than likely pretty similar to your life – give or take?
Don't get me wrong, I'm not having a whinge or anything. I am one of these people that likes to be busy but I don't like to be overwhelmed. I handle what daily life dishes out but sometimes it's important to realise when you are taking on too much and/or when you need to take a breather.
So are you a stress head or do you have it under control?
Wagner can help you find out.
Not sure if you know of Wagner? They have a pharmacy-only brand of natural supplements (for more information visit www.wagnerhealth.com.au). I hadn't heard of them until my doctor recommended I take their Kyolic Aged Garlic Extract. Apparently it helps your immunity and among other benefits helps with my higher than average cholesterol levels. (Remember I am not a doctor so always check before you take any thing). So far though, so good. I actually like the fact these don't reek even though they are garlic. Pretty sure everyone I hangout with is happy about that too.
But back to stress.
So how do I manage stress? I take time for myself. It's not usually going to a day spa or anything crazy but simple things like having a hot bath, watching my favourite TV show or even going for a walk. I don't know about you but my kids seems to be more demanding of my time when I have a full load of ironing and heaps of "stuff" on. In times like these if possible I give in to their demands, playing and spending time with the kids. This is more about putting things in perspective – I'll still have ironing to do when my kids are grown up and gone…I won't get this time back.
Because I like to stay busy I find it helps to have a "to do" list. This helps me keep track of everything and I feel a sense of accomplishment when I tick something off.
And another thing I try to do is "don't sweat the small stuff".
Life is busy. Sometimes we just need to breath 🙂
Let's put you to the test and see how stressed you are…oh and did I mention if you take the Wagner Stress Test you have the chance to  WIN an all-inclusive trip for 2 to Gwinganna Health Retreat or 1 of 10 Endota Spa vouchers.
I feel less stressed already!
Just click on the image below to take the test 🙂
Good Luck!
Just so you know, or more formally – Disclaimer: This is a sponsored post for Wagner Health. The competition promoted in this blog is run by Wagner Health.  The author (Amanda Duncan) remind readers that this post does not constitute medical advice, or replace the advice and treatment from a professional medical practitioner. You should obtain independent professional advice relevant to your circumstances.