Readers, just a reminder that I'm not an accountant, financial planner or tax expert (obviously!) but being tax time – eeeek – I thought it appropriate, in conjunction with Medibank, to share my thoughts.
Around this time I always dream of this huge tax refund and all the nice things I will spend it on…..only to snap back to reality and freak out that maybe I might end up owing them money.
I do everything I can to avoid this scenario. I choose not to receive most government rebates or payments I'm eligible for (Family Tax A, B etc) until the end of financial year. I was burnt once while on maternity leave (without pay) – happily receiving a (very small) fortnightly payment from the government. I decided to go back to work earlier than anticipated. Because I forgot to tell them my income had changed at the end of the financial year they had over paid me meaning a huge chunk of my refund went back to them.
Another way I make sure I'm not slugged on June 30 is to have private health insurance. I've been covered by Medibank Private since I was 17.
Honestly, choosing private health insurance is tricky. It's like choosing an electricity provider or mobile phone contract – it gets really confusing. Plus people don't really understand the benefits – and I don't mean the "health" benefits –  I am talking about the benefits to your household budget.
So let me try and explain it without the mumbo jumbo.

SIMPLY….by having Private Health Insurance I get tax savings and rebates on my premiums (amount I pay for my cover).
Tax savings
The tax works like this:
–       If you earn over a certain amount and DO NOT have private hospital cover you may have to pay a Medicare Surcharge Levy (which is like an extra tax).
–       So (without revealing our taxable family income to the entire world) let's hypothetically say my partner and I earn (for the purposes of the Medicare Levy Surcharge) $180,000 combined, if we didn't have hospital cover – we could pay $1,800 in additional tax. Crazy!
–       The income thresholds and taxes you pay can change from year to year.
–       To find out more about how the Medicare Levy Surcharge affects you or what the different income levels are, click here

Rebates on my premiums
As well as saving on tax, the government also helps pay for my health insurance. There are different levels of rebates, depending on your age and income, and the amount you get back will depend on the product you are on, the scale and the state you live in, but for me and my family, we get a 30% rebate towards our monthly premium which means we get around $100 back each month!
That's right I SAVE around $100 per month – pretty good I reckon!
For more information on the Government rebate click here
So hopefully this all made sense, pretty simple in the end – save money. Works for me 🙂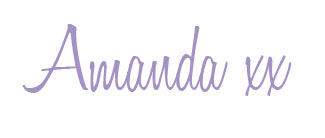 Just so you know, or more formally – Disclaimer: This is a sponsored post for Medibank Private Limited. I have been a Medibank Private member for 21 years and the views and opinions expressed in this post are my own.  The author (Amanda Duncan) and Medibank remind readers that this post does not constitute financial advice, taxation advice or medical advice, or replace the advice and treatment from a professional medical practitioner. You should obtain independent advice relevant to your circumstances. Rebate levels and savings amounts will vary depending on your circumstances.