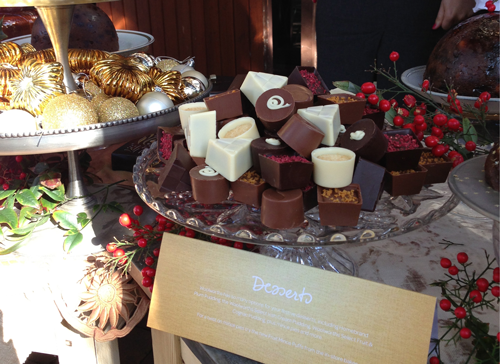 Mid year  I attended a Christmas in July event hosted by Woolworths. The event was an opportunity to show all the bloggers and foodie types the Christmas spread making an appearance in Woolworths stores throughout the festive period.
The food was amazing and I was surprised to find out how much thought and preparation goes into what Woolworths put in their stores. In particular, the Woolworths Gold brand. To be selected for the Gold brand a product needs to have two out of three premium qualities; it must use the highest quality ingredients, these ingredients must be sourced from authentic sources and the products must be hand crafted or created by artisans to a traditional method. That's pretty impressive for a "grocery" store.
Now on show,  they had all the stuff you'd expect for Christmas: a variety of delicious hams, succulent seafood and a range of meats; cold and to roast. But what really grabbed my attention was the turducken.
What the???
What's turducken, well it's a turkey stuffed with duck that's stuffed with chicken (are you keeping up?). Want duck, but wouldn't mind chicken…but turkey  would be nice. Well never fear, turducken is here!
I think it's a rather unfortunate name really: turd-uck-en. But names aside it tastes pretty good.
From my investigations these turduckens will be available in Woolworths stores this week (December  18) but appear to be as rare as hen's teeth (pardon the pun) so if you want one, you should talk to the meat manager at your local Woolworths to secure one.
But the real winner was the deserts. I love deserts, I've always wondered about those people who say "I'm not really a desert person". WHAT?? Have you lost your mind? Anyway, each to their own, my husband is one of those who isn't really a "sweets" person – lucky me, I get his share:)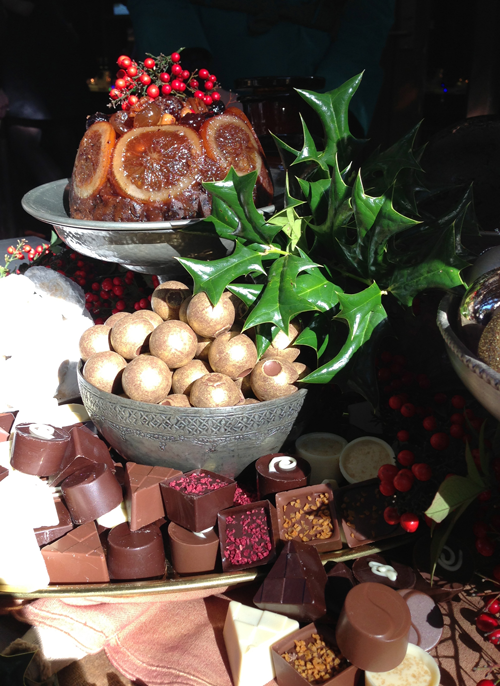 The Gold Champagne Truffles are in the yummy round gold things in the centre of the picture.
Woolworths had their Gold brand Champagne Truffles on show at Christmas in July and ever since trying one I've been waiting for them to appear in shops. I've already bought a box last week and polished them off. They are absolutely delicious. The Gold Chocolate Champagne Truffles are dusted in gold shimmer, infused with marc de champagne from the french provence – champagne.
Tell me if there is a better combo: gold, chocolate and champagne?
Just so you know I was paid to write this post (it's not sponsored) and Woolworths didn't ask me to write it. Coles is actually closer to me and where I do most of my shopping. I have, however started shopping more at Woolworths partly due to the Animal Trading Card Frenzy that swept through our house and is happening again with the Baby Animal Cards. I also need to get my truffle fix and since the Woolworths Christmas in July event I have found other things from the Woolworths Gold and Select brands I really like.
There are few reasons why I am writing this post:
1. Turducken – I thought it was my duty to educate all those not familiar with this meat from the magical turducken creature.

2. The Gold Champagne Truffles – they are utterly delicious.
3. I was so impressed with the attention to detail that goes into the quality of product especially the Gold range, I felt like sharing my new found appreciation:)
So if you manage to snag a turducken this Christmas let me know what you think and make sure you grab some of the truffles, you won't be dissapointed.
To check out the Woolworths Christmas range click here.