The Wiggles new DVD NURSERY RYHMES was released on DVD during October and includes  a special bonus feature Cinder Emma: A Musical Fairy Tale.
Emma, Lachy, Simon and Anthony have selected, arranged and performed this collection of nursery rhymes for you. Families all around the world have sung nursery rhymes to each other for many generations!
Nearly everybody has a favourite nursery rhyme from when they were children. Simon tells us his favourite was, and still is, "The Old Woman Who Lived in a Shoe", Emma can't go past "Three Little Kittens", Lachy loves "Wheels on the Bus", whilst Anthony's favourite is "Old MacDonald Had a Farm".
DVD and CD also includes counting and colours in multiple languages.


 Competition closed
I have two Wiggles Nursery Rhymes Prize Packs to give away – each prize pack contains a DVD & CD!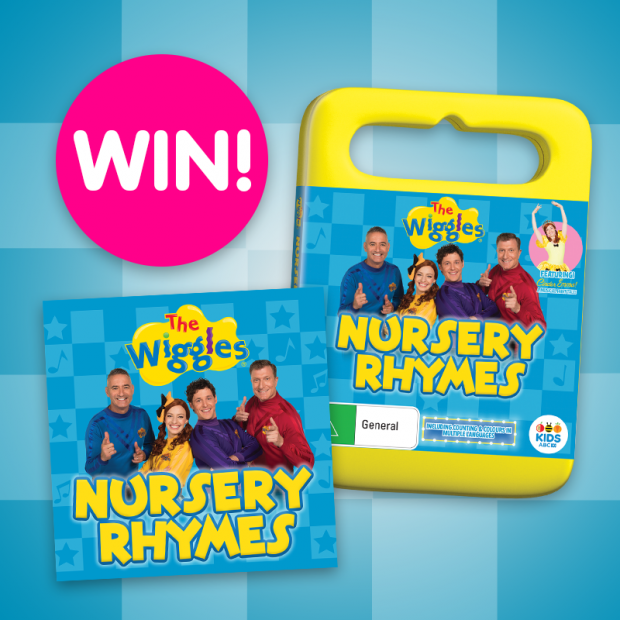 To enter tell me in 25 words or less which is your favourite nursery rhyme and why?
Competition ends 30 November 2017. Full T&C's can be found here.